One of the highest compliments I receive is the referral of new collectors!
As you can see word gets around. Let me color your part of the world too! Photography and artworks by Christina Rollo are held in public and private collections across the country. View the map to see where some of my artworks are located, then read testimonials from happy customers and inspired artists!
View
Collections of Artwork by Christina Rollo
in a larger map
"I matted this with a 2-inch white border and applied grosgrain ribbon of the same color as in the robin's breast at the inside edge. It looks wonderful on my wall and reminds me of the robins that used to sing so beautifully in my apple tree years ago."
~Carole
from Treasure Island FL, USA
purchased "American Robin – Nature's Alarm Clock".
"She loves it. A gift to my Mother on her birthday; to my mother who loves nature and has a special affinity for Hummingbirds, as do I. She is blessed to live where there are many Hummingbirds inhabiting the surrounding environment where she lives."
~John
from Sunland CA, USA
purchased "Botanical Hummingbird".
"Christina Rollo's work is not only beautiful but inspirational. I have given many of her cards as gifts and all have loved them. She is a true artist with the ability to capture treasured memorable moments in nature. The quality of the prints is outstanding and the value is more than reasonable. I look forward to purchasing the new additions to her collection every season!"
~Laura
from Vestal NY, USA
bought "Just Looking" Hummingbird.
"I found Christina Rollo's work on her website, www.rollosphotos.com. We were remodeling our office and wanted professional landscape photos. Christina's photos matched perfectly with our decor. We purchased the prints and had the framing done at a local frame shop. The quality of the prints is fantastic!!! We are receiving comments every day about the artwork in our office and we highly recommend Christina's work to our friends and clients."
~Jim
from Endwell NY, USA
owns "Walk In The Park" Landscape.
"I found Christina Rollo's wonderful work on Google+. As soon as I saw her fox print, I just knew I had to have it. It's such a gorgeous piece of art. The quality of the piece and the framing was exceptional. I would definitely recommend her artwork!"
~Shane
from South Charleston WV, USA
owns "Fiery Fox" Wildlife.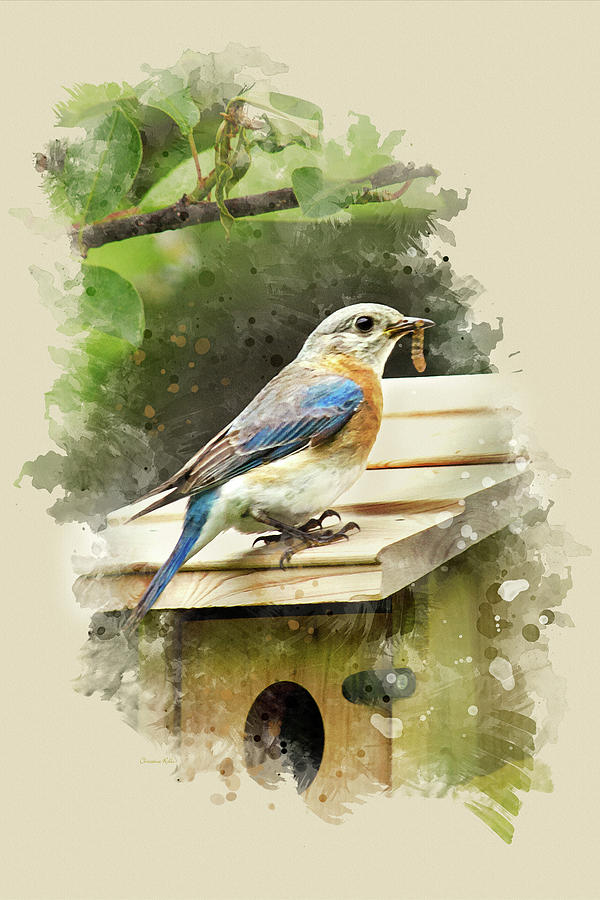 "The artwork was delivered promptly and very well packaged to prevent damage. And it was nicely framed. I purchased it as a gift, and the person I got it for loved it!"
~Judy
from Lac Du Flambeau WI, USA
purchased "Eastern Bluebird Watercolor Art".

"Can not thank you enough for the beautiful photo and prayer! I love It!"
~Vicki
from South Bend IN, USA
owns "The Serenity Prayer".
"I first saw Christina Rollo's photography on line through Facebook and then followed links to her Artist Website and Redbubble portfolios, where she had her work posted for sale. The photos are so amazing, I wanted to share them with family and friends.
I love to hand write cards and to do it with such amazing art work attached is a bonus. The card itself is a gift, which I recommend framing. The quality of the cards I purchased were more than suitable for framing, as I have done with the "Pine Chickadee", "Hazel Eyes and Pine", and "Wild Expedition". They make great wintery pictures for Christmas time. I recommend Christina's artwork to all my friends and acquaintances. Every time I send a card, I make sure to mention the www.rollosphotos.com website."
~Lynette
from Sarasota FL, USA
bought "Pine Chickadee" Wildlife.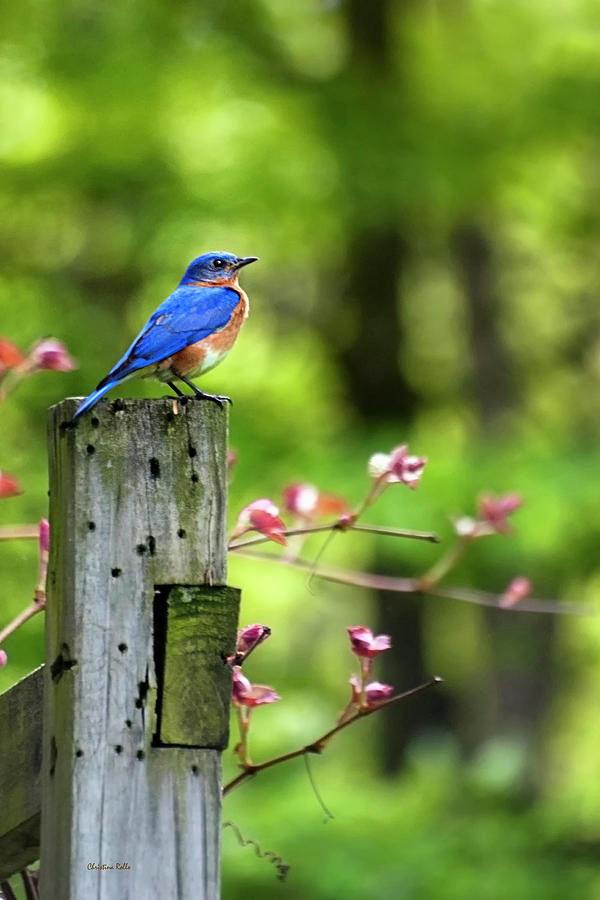 "I have always thought that it takes a special type of person to take photos of birds and wildlife. I know I personally have not yet found the patience for such mercurial creatures. Knowing Christina the past few years has confirmed my suspicion that wildlife photographers have a special personality. Her patience and love for animals and the great outdoors shine through in her photography and art, and I would recommend anyone who enjoys nature to look at and enjoy her work."
~Mark Tisdale
Montezuma Georgia, USA
Landscape Photographer & Artist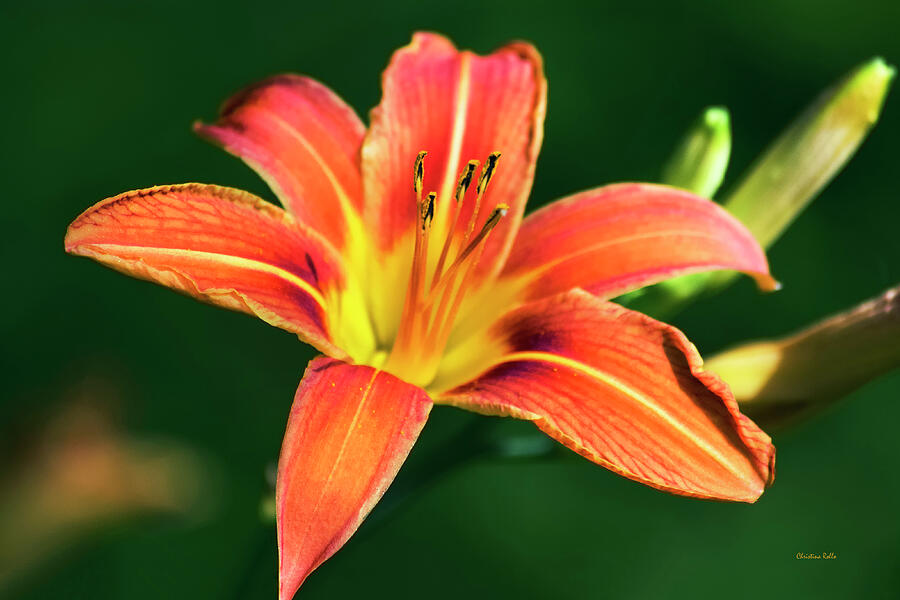 "I recently redecorated a few rooms in our home and was searching for a flower print when I found Christina Rollo's collection. I was so impressed with her landscape and nature photos that I had trouble deciding which one I wanted to order. I love the clarity and beautiful colors in her photographs. They are very high quality, you can see the care that she takes with each one."
I plan to buy more of her prints. I have seen several others which I can picture in our home. I highly recommend Christina's photography to everyone we know!
~Marie
from Fort Wayne IN, USA
owns "Tiger Lily" Flower.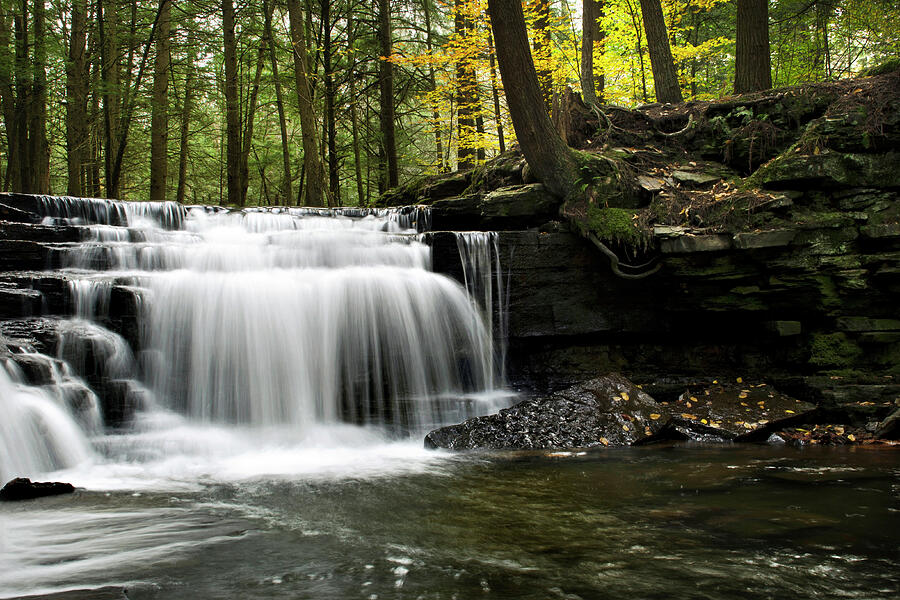 "I have enjoyed Christina's excellent wildlife and nature photography since I first saw her work on Redbubble and then on Google+. The quality of her work is amazing. Many of her photos of animals are so heartwarming, I just love them! Not only is Christina an outstanding photographer, but she also is a kind and compassionate person. Her love for nature is evident in her work."
~Patricia Davidson
Coos Bay OR, USA
Landscape Photographer
"Very nice."
~Don
from Pasadena MD, USA
bought "Hummingbird Looking For Love Square".